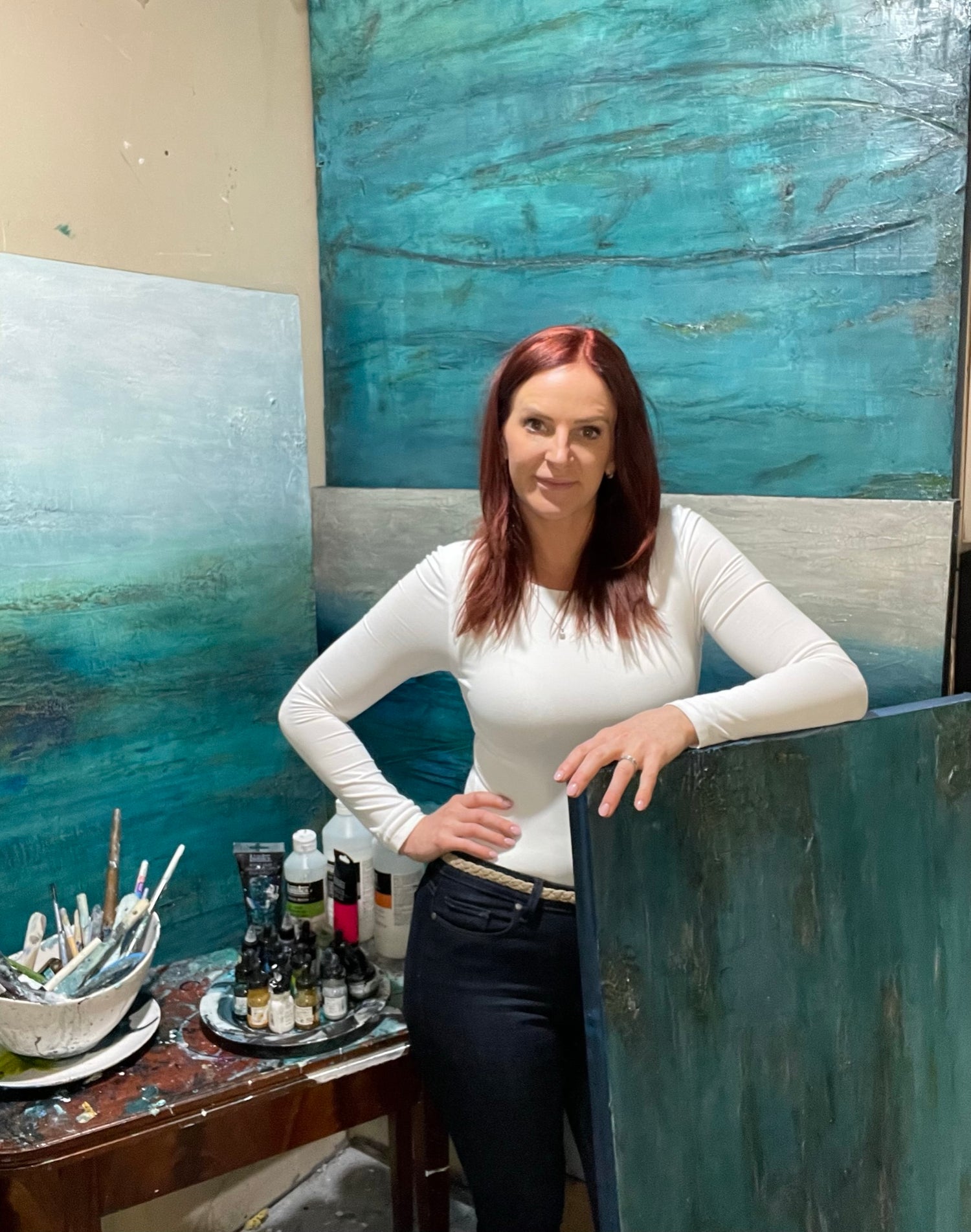 About the Artist
In my studio that nears the foothills at the base of the Rocky Mountains in Calgary, Alberta, Canada - I am endlessly captivated by the surrounding natural landscapes. After growing up in Ontario and on the east coast, I first moved to Calgary over 15 years ago and from the moment I set my eyes on the mountains in the distance, I hoped that wonder that I felt for such a formidable landscape would never fade - and it hasn't, not one bit.
My paintings are inspired by the formidable indifference of the mountains and an irrefutable beckoning to the sea – both captivating and tumultuously beautiful, ebbing and flowing with fierce storms and calm tranquility. Thick texture set the foundation for most of my paintings – layers upon layers, colour upon colour, so thick to  impose on our three dimensional world and pull you in if just for a moment.
Art has taken me on a fabulous journey as my paintings have now travelled around the world for exhibitions in Canada, the United States, the United Kingdom and Italy.